APRIL

2019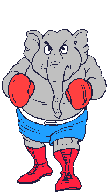 OUR WEBSITE WAS DISABLED FROM
FEB. 13 to APRIL 3, 2019.

No archives are available from that time period.

April 3, 2019
If a tree falls in the forest ..
.
[Paul Magno]

Khan: Can't lose focus vs. Crawford like I did with Vargas [Keith Idec]
Filipino boxer Arizala has brain surgery after TKO loss [Ryan Songalia]
Malignaggi defends Brooklyn against Russian invasion [Michael Woods]
Johnny Nelson defends Pulev in 'Kissgate' incident [Boxing Clever]
Dirty Kash: What's next for 'biter' Kash Ali? [MaxBoxing]
Kash Ali apologizes to Price for biting him [Boxing Clever]
Mayweather to face Pacquiao on the basketball court [Ryan Songalia]
Chris Eubank Jr. training with Virgil Hunter [Boxing Clever]
Espinoza: Let's get back to making biggest fights for Wilder [Keith Idec]
Wilder's manager: Klitschko an option if he looks good in tune-up [Allan Fox]
Shannon Briggs: Jarrell Miller is a real test for Joshua [Boxing Clever]
Mares: Keith Thurman beats Manny Pacquiao [Mike Smith]
DAZN nears deal to help fund future acquisitions [Boxing Clever]
Gvozdyk-Ngumbu ESPN fight peaked at 832,000 viewers [Keith Idec]
Maidana sprinting off weight in Week Four of comeback [Aragon Garcia]
Cancio: I'll train just as hard to keep my belt [Thomas Gerbasi]
Dinu's promoter pushes to reverse Pulev loss [Random Hits]
Rocky Hernandez open to Ryan Garcia fight [Sean Jones]

Best I Faced: Micky Ward [Anson Wainwright]


April 4, 2019

Judge: Top Rank owes Crawford's ex-promoter $530K
[Keith Idec]
Amir Khan discusses trainer switches, trash talk on TMZ [Michael Woods]
Khan explains why he looked bad against Samuel Vargas [Boxing Clever]
Khan: Crawford fight was perfect for me [Boxing Clever]
Shakur Stevenson in violent brawl; video surfaces [Ryan Burton]
Canelo shows power while training for Jacobs [Aragon Garcia]
British boxing set for transitional period [Jonny Rashman]
Mikey, WBC president to talk lightweight situation next week [Dan Ambrose]
Teofimo Lopez skit
raises hopes between promoters, platforms [Michael Woods]
Wilder doubts Wlad would fight him if he comes back [Keith Idec]
Jarrell Miller: 'Clown' Joshua fades after 5 [Tim Royner]
Hearn open to Liam Smith-Jermell Charlo matchup [Boxing Clever]
Tete very motivated to topple Donaire [Boxing Clever]
Maidana plans three fights in 2019 [Aragon Garcia]
Jaime Munguia in top form for Hogan defense [Rafael Soto]
Eleider Alvarez promises an impressive return [Luke Furman]
Anthony Sims envisions Eubank Jr. clash [Boxing Clever]
Wanheng Menaythin: 52-0, going on 53 [Cliff Rold]
Sparring with champs preps Angelo Leo for ShoBox bout [Gilbert Manzano]
Seven valuable seconds for Lorenzo Simpson [Cliff Rold]
Steve Forbes: Back in the ring and all business [Marc Livitz]
After prison stint, Dannie Williams returns to the ring [Ryan Burton]

What to watch: April 5-6 [Caryn A. Tate]


April 5-7, 2019
Don't start the 10-count on Amir Khan quite yet [Michael Rosenthal]
Khan: I might never fight Brook if I beat Crawford [Tim Royner]
Felix Sturm arrested in Germany for tax evasion [Luke Furman]
Robert Talarek on surviving 10-knockdown war in Poland [Jake Donovan]
Lobov vows to spark 'eyebrow plucking' Malignaggi [Boxing Clever]
Crolla: Loma getting hit more often; I'll beat him [Boxing Clever]
Teofimo Lopez targest Commey, then Lomachenko [Dan Ambrose]
Gvozdyk: I don't see anyone being problem for Loma at 135 [Jake Donovan]
Video: Teofimo Lopez on Lomachenko, Crawford-Khan [Ryan Burton]
Video: Floyd Sr. talks Pacquiao-Thurman, Wilder-Joshua [Ryan Burton]
Video: Ellerbe on Pacquiao-Thurman, Gervonta Davis [Ryan Burton]
Video: Badou Jack discusses ring return, promoting [Ryan Burton]
Vernon Forrest welcomes Nipsey Hussle [Johnathan Lee Iverson]
Wilder envisions Joshua fight in 2020 [Tim Royner]
Wilder goes back to basics for Breazeale, guarantees KO [Jake Donovan]
Dillian Whyte shreds Manuel Charr over fight rejection [Boxing Clever]
Klitschko on ring return: Never say never [Boxing Clever]
TV boxing schedule: April 10-13 [Scott Christ]
Irish star Stephen McKenna follow brother Aaron into pros [Doug Fischer]
Ricardo Mayorga: Two more fights and I'll retire [Elisinio Castillo]
Chemito Moreno hopes to return in style on April 30 [Elisinio Castillo]
Jhonny Gonzalez hires trainer Manny Robles [Miguel Rivera]
Team Machado: Cancio rematch remains first option [Jake Donovan]
Sulecki vows to be ready for Andrade in June [Scott Gilfoid]
Parker chasing best deal possible for next fight [Tim Royner]
Video: Dave Schwartz, Tom Loeffler, Doug Fischer talk boxing [Periscope]


Results
Polish fighters combine for 10 knockdowns in 5-round thriller [Michael Woods]
Mayorga TKO'd, vows to continue [Robert Ecksel]
Joyce, Lasisi win in Dubai [Scott Christ]
Angelo Leo dominates Neil Tabano on ShoBox [Ryan Songalia]
Ramon Alvarez wins split decision over Jose Carlos Paz [Miguel Rivera]
Martin Bakole Ilunga stops Mariusz Wach [Jeff Aranow]
Azinga Fuzile dazes against Koasicha, wants title shot [Droeks Malan]
Omar Chavez stops Villaman in 7 [Miguel Rivera]
Wojcicki, Radovan win IBF bouts [Boxing Clever]
Keith Hunter gerts split nod over Rakhmanov [MaxBoxing]
ESPN2 Dubai Fight Night results [Jake Donovan]
David Oliver Joyce takes out Stephen Tiffney in 7 [Jake Donovan]
Aliu Bamidele Lasisi rallies, edges Ricardo Blandon [Jake Donovan]
April 8, 2019
Broner pleads guilty to lesser charge in sex-assault case [Boxing Clever]
Malignaggi-Lobov official for June 22 [Patrick L. Stumberg]
Rizin plans Pacquiao 'gimmick' for Rizin 15 [Patrick L. Stumberg]
Ex-trainer to Eubank: Stick to one coach [Wil Esco]
Arum vs. Rafael, and the state of boxing media [Paul Magno]
Former trainer reacts to Maidana's recent claims [Elisinio Castillo]
Trainer: Jacobs will pressure Canelo [Mark Eisner]
Shields: I'm ready to shut Hammer's big mouth [Jake Donovan]
Shields: Hammer will have to do a lot to keep me off her [Keith Idec]
Shields fighting bigger battle than the one against Hammer [Corey Erdman]
Video: All-Access: Shields-Hammer, Episode 2 [Wil Esco]
Arum: Lomachenko-Crolla got shoved up our ass [Keith Idec]
Crolla: I admire and respect Lomachenko, but not imtimidated [Tom Gray]
Odds stacked against Crolla vs. Loma, but don't tell him [John J. Raspanti]
Teofimo plans 140 move, says Loma must happen this year [Ryan Burton]

Sky Sports will show Wilder-Breazeale live in UK [Tim Royner]
June 15 on ESPN+: Fury-Schwarz heads to MGM Grand [Jake Donovan]
Khan: Fighting in U.S. makes you a big name [Wil Esco]
Murat Gassiev could make heavyweight debut in June [Luke Furman]
Derevyanchenko: I'll force a mistake, punish Culcay [Anson Wainwright]
Jeff Horn takes pas on Ryota Murata after date switch [Boxing Clever]
Dillian Whyte awaits WBC decision on title shot [Boxing Clever]
Andrade returns in June, but not against Sulecki [Scott Christ]
Jermaine Franklin: I'm the best heavyweight prospect, period [Boxing Clever]
Video: Dave Schwartz, Tom Loeffler, Doug Fischer talk boxing [Periscope]
Boxing schedule: April 10-13 [Scott Christ]
April 9, 2019
Christina Hammer could be trouble for Shields [Joseph Santoliquito]
Claressa Shields has never been afraid to speak her mind [Joseph Santoliquito]
Shields: A win will prove I'm best female of all time [Wil Esco]
Excitable 'Boss' revved up over Shields-Hammer [Lyle Fitzgerald]
Baranchyk mulls re-entering WBSS to keep title [Patrick L. Stumberg]
On paper, Amir Khan is a match, but... [Paul Magno]
Arum: Crawford can't try to outbox Khan [Keith Idec]
Khan: Crawford asked for rematch clause, gave me confidence [Boxing Clever]
Canelo will 'gladly' fight GGG again, if he has a belt [Keith Idec]
Gervonta Davis: Canelo-Jacobs is 50-50 fight [Sean Jones]
Loma looks to continue domination against Crolla [Scott Christ]
Anthony Crolla, the million-dollar underdog [Nick Parkinson]
Could Lomachenko-Teofimo happen this year? [MaxBoxing]
Teofimo Lopez: I'll show everyone how to beat Lomachenko [Boxing Clever]
Teofimo: Loma is old lion who doesn't want young lions [Chris Williams]
Rizin CEO clarifies deal with Manny Pacquiao [Boxing Clever]
Donaire motivated ahead of clash with Zolani Tete [Random Hits]
Hamed: Fury will beat Wilder easier in rematch [Boxing Clever]
Briggs: I knew Fury would shed weight, restore career [Ollie Salt]
Atlas: Today's welters close to '80s, if they'd fight each other [Scott Christ]
Atlas: Spence is too young, strong for Crawford [Mark Eisner]
Frank Warren on transition of British boxing [BoxingScene]
Callum Johnson hopes to fight Joe Smith this summer [Boxing Clever]
Granados: I need to KO or dominate Danny Garcia to win [Gilbert Manzano]
Dillian Whyte gives take on Kash Ali biting Price [Boxing Clever]
Memo Heredia on changes to improve Felix V

erdejo

[Ryan Burton]

Out of prison, Rydell Booker wants to pick up where he left off [Ryan Songalia]
Knockdowns can be counted, but will to win matters [Robert Ecksel]
Peltz and Briscoe: Together again [Paul Magno]
Video: Dave Schwartz, Tom Loeffler, Doug Fischer talk boxing [Periscope]
Boxing schedule: April 10-13 [Scott Christ]
April 10, 2019
Biggest fight in women's boxing history?
[Lee Groves]
Shields, Hammer say no hard feelings from trash talk [Jake Donovan]
Alicia Napoleon: Good time to be a female fighter [Thomas Gerbasi]
Canelo anticipates a difficult fight against Jacobs [Michael Woods]
Canelo: Every fight has taught me something [Jake Donovan]
Canelo-Jacobs undercard announced [Scott Christ]
Canelo on Jacobs, third fight with Golovkin [Scott Christ]
Vitali Klitschko: Wlad may return if DAZN offers $100 million [Boxing Clever]
13.7 million saw Wilder on CBS 'Final Four' segment [Jake Donovan]
Hearn: Maybe Wilder gets 50-50 split against Joshua [Wil Esco]
Arum having tough time holding back Teofimo Lopez [Chris Williams]
Arum: Hearn doesn't know dick about promoting in U.S. [Jake Donovan]
Joshua prefers Wilder first, then Usyk [Boxing Clever]
Chisora has no problem facing Usyk next [Boxing Clever]
Chisora: Usyk a nightmare for any heavyweight [Wil Esco]
Trainers' take: How to beat Lomachenko [Steve Kim]
Lomachenko: I want Mikey Garcia fight, 100 percent [FightNews]
Lomachenko wants Gervonta, willing to fight for free [Gilbert Manzano]
Verdejo angling for fight with Lomachenko [Miguel Rivera]
Crolla: Rather get laid out in first minute than quit vs. Loma [Wil Esco]
Crolla: Win over Loma would be one of biggest upsets ever [Boxing Clever]
Khan gives Crawford edge over Errol Spence [Boxing Clever]
Promoter: Munguia headed to 160 pounds this year [Miguel Rivera]
Arum: Yarde willing to fight Kovalev in Russia [Lewis Watson]
Is Peter Quillin ready for Caleb Truax on Saturday? [Michael Woods]

Quillin-Truax loser will be in a tough spot [Thomas Gerbasi]
Tim Tszyu motivated by praise from Freddie Roach [Boxing Clever]
Jeff Horn targeting Tim Tszyu [Ray Wheatley]
Chocolatito looking to return to the ring in June [Scott Christ]
Providnikov leaving door open for possible return [Luke Furman]
Hearn adds Zhilei Zhang to Matchroom stable [Trevor McIntyre]
Michael Hunter signs with Hearn, back on Usyk-Takam card [Boxing Clever]
Franklin not intimidated by Booker's experience [Joseph Santoliquito]
Video: Dave Schwartz, Tom Loeffler, Doug Fischer talk boxing [Periscope]
Boxing schedule: April 10-13 [Scott Christ]
April 11, 2019
Hearn: Why Shields-Hammer isn't bigger
[Radio Rahim]
Shields-Hammer gets female ref, two female judges [Keith Idec]
Canelo-Jacobs to be shown in theaters [Scott Christ]
Canelo vs. Jacobs: Mano-A-Mano series premiers today [Boxing Clever]
Loma ready for a 'defensive' Crolla, still chasing history [Doug Fischer]
Video: Arum predicts Lomachenko TKOs Crolla [Cynthia Conte]
Luke Campbell: Loma will play with Crolla, stop him [Boxing Clever]
Arum: Teofimo-Lomachenko much bigger than Mikey bout [Wil Esco]
Loma vs. Mikey is still 'the big one' at lightweight [Cliff Rold]
Lomachenko: I want Mikey, but can he make 135? [Boxing Clever]
Vasiliy Lomachenko may need Gervonta Davis after all [Paul Magno]
Gervonta Davis-Yuriorkis Gamboa possible July 27 in Baltimore [Keith Idec]
Arum vows to make Spence-Crawford after Khan bout [Chris Williams]
Joshua: Miller is just another steppingstone [Chris McKenna]
Arum predicts 2 million buys for Wilder-Fury II [Mark Eisner]
Whyte could be mandatory for Wilder-Breazeale winner [Scott Gilfoid]
Hearn's top five: Joshua, Fury, Whyte, Wilder, Usyk [Radio Rahim]
Mikey Garcia vs. Erik Morales set May 18 for charity [Boxing Clever]
Callum Smith in line for Lemieux-Ryder winner? [Jake Donovan]
Chantelle Cameron targets Katie Taylor showdown [Random Hits]
Gilberto Ramirez makes light heavyweight debut [Bill Tibbs]
Complete boxing schedule [Dan Rafael]

Results
Toshihiko claims Asian title; Nakamura gets KO [Carlos Costa]

April 12, 2019
Lomachenko destroys Crolla in four-round mismatch
[Michael Rosenthal]
Gilberto batters Karpency for TKO in 175-pound debut [Gilbert Manzano]

Shields, Hammer make weight for title showdown [The Ring]
Shields: Top women would have more KOs with 3-minute rounds [Keith Idec]
Hammer: Shields fight will change popularity of women's boxing [Keith Idec]
Photos: Shields, Hammer ready for battle [Boxing Scene]
Arum digs for gold in somebody else's back yard [Paul Magno]
Arum plans to make Tyson Fury a household name [Michael Woods]
Hearn: Top Rank's recent shows have been dreadful [Wil Esco]
Lomachenko 100% healthy, taking Crolla seriously [Scott Christ]
Lomachenko wants challenges, not gimme fights [Mike Rosenthal]
Lomachenko promises fireworks in no-win situation [Francisco Salazar]
Lomachenko guaranteed more than $3 million for Crolla fight [Scott Christ]
Crolla's trainer takes issue with Lomachenko's gloves [Scott Christ]
Hearn: Great that Lomachenko is focused on legacy [Jake Donovan]
Crolla: I'm a fighter who works for success [Keith Idec]
Crolla: Great underdog stories happen [Chris McKenna]
Does Khan need saving from himself? [Jonny Rashman]
Crolla: No one is indestructable or invincible [Boxing Clever]
Roach: Lomachenko is beatable with pressure [Mark Eisner]
Loma to Teofimo: If you have a belt, I'll fight you [Boxing Clever]
Teofimo: Me vs. Lomachenko is a PPV fight for sure [Ryan Burton]
Ellerbe: Arum knows well that Loma vs. Tank won't happen [Keith Idec]
Jaime Munguia: Dennis Hogan is not a better fighter [Francisco Salazar]
Gilberto Ramirez: New weight division, ew trainer [Francisco Salazar]
Sunny Edwards: Me and brother Charlie are mini-Klitschkos [Random Hits]
De La Hoya eyes Mexico venue for Canelo fight [Miguel Rivera]
Loeffler talks possible opponents for Golovkin's next fight [Michael Woods]
Jacobs: I'm bigger, faster, sharper than GGG; I'll beat Canelo [Random Hits]
Arum: If Crawford wins, I'll call Haymon to make Spence fight [Boxing Clever]
Hearn: Joshua will be a U.S. star after destroying Jarrell Miller [Scott Gilfoid]
Khan is in decline, needs saving from himself [Jonny Rashman]
Former title-holder Samuel Peter on comeback trail [Michael Woods]
Truax nearly retired after 2016 Dirrell loss [Scott Christ]
Bronze Bayonne Bleeder [Robert Ecksel]
What to Watch: April 12-13 [Caryn A. Tate]
Complete boxing schedule [Dan Rafael]

Results
Lomachenko destroys Crolla in four-round mismatch [Michael Rosenthal]
Gilberto batters Karpency for TKO in 175-pound debut [Gilbert Manzano]
Arnold Barboza blasts out Mike Alvarado [Gilbert Manzano]
Alexander Besputin retains top WBA spot, decisions Blanco [Gilbert Manzano]

April 13, 2019
Claressa Shields beats up Christina Hammer, unifies division [Keith Idec]
Munguia survives scare with majority nod over Hogan [Boxing Clever]
Arum wants Lomachenko-Campbell for WBC belt [Mike Smith]
Loma open to Campbell in UK, hopes for Mikey at 135 [Boxing Clever]
Loma might have broken hand ofter KO of Crolla [Scott Christ]
Video: Lomachenko-Crolla postfight press conference [Daniel Morales]
Photos: Lomachenko crushes Anthony Crolla [Boxing Scene]
Loma predicts toughest foes: Campbell, Garcia, not Teofimo [Gilbert Manzano]
Crolla eyes retirement after loss to Lomachenko [Robert Ecksel]
Lomachenko: Gervonta is best fighter on Twitter [Scott Christ]
Teofimo: Lomachenko is jealous of me [Aragon Garcia]
Crawford-Khan PPV priced at $69.95 for HD [Random Hits]
Gilberto Ramirez: I'm more confortable at 175, want titles [Boxing Clever]
Arnold Barboza calls out Jose Ramirez, Hooker after KO win [Boxing Clever]
KlowdTV to carry Russian prospect show for U.S. viewers [Scott Christ]
Carbajal, Chavez Sr., Lucia Riker among Hall inductees [John Raspanti]
New AIBA leader confident boxing will stay in Olympics

[Boxing Clever]


Jessie Vargas plans to retire Humberto Soto [Mark Eisner]
Carbajal, Chavez Sr., Riker lead National Hall class [John J. Raspanti]
Dillian Whyte names short list for July 13 fight [Tim Royner]
Complete boxing schedule [Dan Rafael]

Results
Claressa Shields beats up Christina Hammer, unifies title [Keith Idec]
Munguia survives scare with majority nod over Hogan [Boxing Clever]
Samuel Peter shocked by Mario Heredia in comeback fight [Keith Idec]
De La Hoya vs. Bernache ends in no contest [Jake Donovan]
Unbeaten Jermaine Franklin outpoints Rydell Booker [Keith Idec]
Dominic Boesel retains with KO, Sam Solimon retires with win [Luke Furman]
April 14, 2019
Wilder: Fury would be 'piece of cake' in rematch [Boxing Clever]
Joshua-Fury unlikely despite promoters' good terms [Gilbert Manzano]
Joshua motivated to brutalize 'Big Baby' [Boxing Clever]
Shields: I'm greatest woman of all time [Random Hits]
Shields: I want Braekhus or Savannah Marshall [Boxing Clever]
Who's next for 'Hi-Tech' Lomachenko? [Steve Kim]
Video: Lomachenko-Crolla postfight presser [Daniel Morales]
Anthony Crolla eyes retirement [Robert Ecksel]
Video: Roach talks Lomachenko, Pacquiao-Thurman [Ryan Burton]
Teofimo Lopez hopes to face Commey in July [Ryan Burton]
Video: Teofimo, father react to Lomachenko's talk [Ryan Burton]
Grand Theft Boxing: Hogan robbed in Mexico [Robert Ecksel]
Munguia-Hogan judges agreed on 6 of 12 rounds [Jake Donovan]
Munguia-Hogan punch stats [CompuBox]
What's next for Jaime Munguia? [Scott Christ]
Munguia: I was fatigued; weight could be factor [Jake Donovan]
Video: Gilberto Ramirez wants 175 belts, eyes Kovalev [Ryan Burton]
Andrade invites Errol Spence to come to 160 pounds [Mark Eisner]
Derevyanchenko: I'm ready for all champions [Jeff Aranow]
Quillin wants Truax rematch in Minneapolis or Brooklyn [Gilbert Manzano]
Dubois wants Chisora, Allen, if no Joyce fight [Random Hits]
Hearn analyzes Crawford vs. Khan [Chris Williams]
TV boxing schedule: April 18-20 [Scott Christ]
Complete boxing schedule [Dan Rafael]
April 16, 2019
Master of Efficiency: The Lomachenko Way
[Tris Dixon]
Jussie Smollet 'attacker' wins Chicago Golden Gloves [Keith Idec]
Danny Garcia-Adrian Granados preview [Mike Smith]
Canelo on Jacobs: Difficult until I impose my style [Keith Idec]
De La Hoya sees Canelo vs. Munguia on horizon [Miguel Rivera]
Loma's injury not an issue; September likely [Scott Christ]
Ellerbe on Loma: Zero respect for criticizing Floyd [Gilbert Manzano]
Andre Ward previews Crawford-Khan [Dan Ambrose]
Amir Khan: Crawford is beatable; I see weaknesses [Boxing Clever]
Arum: Crawford-Khan crowd will exceed 12,000 [Mark Eisner]
Roach: Khan has bad habits; Crawford by KO [Boxing Clever]
Khan on beating Crawford: Bigger than my wedding day [Boxing Clever]
Why women's boxing needs 3-minute rounds [Eric Coronado Jr.]
Claressa Shields-Christina Hammer afterthoughts [Cliff Rold]
Saunders to Gilberto: Face me or give up the title [Tom Gray]
Weekend fights were a dismal show [Adam Berlin]
Lazy promoters are hustling boxing fans [Paul Magno]
Andrade trashes Charlos and Golovkin [Mark Eisner]
Whyte to Wilder: You're no killer, you're a crackhead [Boxing Clever]
Chisora on Usyk: I don't mind having some of that [Tom Gray]
Eleider Alvarez agrees to face Jesse Hart; nothing signed yet [Luke Furman]
Julian Williams: Fans can't fight for Jarrett Hurd [Chris Glover]
Browne vs. Allen: Fight of the Year potential [Scott Christ]
Rolando Romero: I don't wanna hear Ryan Garcia's name [Jake Donovan]
Jose Ramirez-Ray Beltran in ongoing discussions [Patrick L. Stumberg]
Meet Mayweather protege Viddal Riley [Danny Flexen]
Best I Faced: Danny Romero [Anson Wainwright]
Video: Doug Fischer, Coach Schwartz talk boxing [Periscope]
TV boxing schedule: April 18-20 [Scott Christ]
Complete boxing schedule [Dan Rafael]
April 16, 2019
Golovkin: I promise to bring a
l
l-action fight vs. Steve Rolls
[Jake Donovan]
Danny Garcia stays patient, awaits next big fight [Lyle Fitzsimmons]
Shields-Hammer peaked at 369,000 on Showtime [Keith Idec]
Katie Taylor-Delfine Persoon title unifier set June 1 [The Ring]
Crawford-Khan PPV numbers could have big impact [Scott Christ]
Virgil Hunter: Khan was beating Canelo until he got caught [Boxing Clever]
Khan: Crawford stylistically better for me than Brook [Boxing Clever]
Mike Tyson gives Khan advice as Crawford bout nears [Boxing Clever]
Khan: This is my chance to show I can be great [Chris McKenna]
Spence-Crawford: Why it might not happen [Joseph Hirsch]
Jacobs: Canelo lost twice to Golovkin [Sean Jones]
Canelo: I beat GGG twice, it's over; I want Kovalev [Mark Eisner]
Jacobs: I'll beat Canelo, then prove I'm better than Golovkin [Boxing Scene]
Jacobs: Lara beat Canelo, evidence of southpaw troubles [Keith Idec]
Povetkin: No problem facing Dillian Whyte [Boxing Clever]
Whyte: I'll be Luis Ortiz age by the time I fight Wilder [Boxing Clever]
James Kirkland reunites with Wolfe for another comeback [Random Hits]
Teofimo Lopez: Loma already worried; we're in his head [Boxing Clever]
Teofimo: No surprise if Loma goes to 130, doesn't face me [Ryan Burton]
Terrell Gausha-Austin Trout in May 25 crossroads fight [Francisco Salazar]
Gilberto Ramirez predicts Jesse Hart KOs Eleider Alvarez [Ryan Burton]
Lucas Browne predicts bloody war with Dave Allen [Random Hits]
JoJo Diaz gets opponent for Canelo-Jacobs on May 4 [Scott Christ]
Oscar Valdez confirmed for June 8 return [Scott Christ]
Is Carlos Adames the face of Dominican boxing? [Steve Kim]

George's comeback: Best tale ever
[Johnathan Lee Iverson]
Video: Doug Fischer, Coach Schwartz talk boxing [Periscope]
TV boxing schedule: April 18-20 [Scott Christ]
Complete boxing schedule [Dan Rafael]
April 17, 2019
Has 'Big Baby' blown it? [Robert Ecksel]
Joshua vs. Miller is officially off [Mike Smith]
Freddie Roach: We need lifetime bans [Radio Rahim]
Jarrell Miller denied license; Joshua seeks replacement [Tom Gray]
Hearn: Luis Ortiz was first name Joshua gave me [Boxing Clever]
Michael Hunter: Hearn's ace in the hole vs. Joshua? [Francisco Salazar]
Pulev, Kownacki ruled out as Joshua foe [Tim Royner]
Hearn: I spoke to 16 heavyweights over past 24 hours [Random Hits]
Nelson: Severe penalty needed if Miller fails second test [Boxing Clever]
GGG, DAZN hope to finalize Canelo fight for September [Mike Smith]
Video: Jacobs: Canelo cannot bully me [Radio Rahim]
Video: Wide-ranging interview with Claressa Shields [Radio Rahim]
Baranchyk back in WBSS vs. Josh Taylor on May 18 [Tom Gray]
Catterall has one eye on Josh Taylor [Random Hits]
DAZN, Uninterrupted to launch new documentary series [Random Hits]
Can Amir Khan stay upright against Crawford? [John J. Raspanti]
Amir Khan's trial by combat [Mark Kriegel]
Crawford-Khan: Matchmaking blunder of the decade [Darren Paradise]
Crawford focused on Khan, not whatever is next [Scott Christ]
Arum promises Crawford-Khan will be a classic [Scott Christ]
Khan: I can't make a mistake against Crawford [Boxing Clever]
Khan: I know how to deal with Crawford's power [Scott Christ]
DiBella on GGG's foe: Steve Rolls is no bum [Keith Idec]
What to do with Danny Garcia (Redux) [Paul Magno]
Gilberto Ramirez wants Kovalev next [Ryan Burton]
Callum Smith: Gilberto Ramirez an easy fight to make [Elliot Foster]
Joe Joyce replaces Abel Sanchez with Adam Booth [Boxing Clever]
Oscar Valdez returns June 8 in Showtime's main event [Ryan Burton]
Munguia will fight again in August, September [Miguel Rivera]
Lemieux withdraws from John Ryder bout with hand injury [Tom Gray]
Teofimo motivated to expose Lomachenko 'illusion' [Thomas Gerbasi]
Ellerbe: Loma not as good as they say, won't fight Lopez [Keith Idec]
Derevyanchenko: Now it's time to win a world title [Random Hits]
James Kirkland back with Ann Wolfe for ring return [Scott Christ]
LeBron to produce boxing documentary series [Associated Press]
Cecilia Braekhus targets Shields, Taylor, Cyborg [Boxing Clever]


Video: Doug Fischer, Coach Schwartz talk boxing [Periscope]
TV boxing schedule: April 18-20 [Scott Christ]
Complete boxing schedule [Dan Rafael]
April 18, 2019
GGG, WTF? [Paul Magno]
Joshua-Miller: One good, one bad [Ben Thomsett]
Joshua's new opponent to be named next week [Boxing Clever]
'Big Baby' blew the opportunity of a lifetime [Michael Rosenthal]
Miller: I don't need PEDs; I'll be vindicated [Boxing Clever]
Warren: If Miller denies using, who gave it to him? [Boxing Clever]
Boxing world reacts to Miller's failed drug test [Scott Christ]
Matchroom CEO feels pressure deliver on Joshua card [Boxing Clever]
Wilder slams Miller: He let his family down [Boxing Clever]
Adalaide Byrd a candidate to judge Canelo-Jacobs fight [Keith Idec]
Arum on top of his game selling Crawford-Khan at MSG [Michael Woods]
Arum: People will tell grandchildren about Crawford-Khan [Keith Idec]
Crawford loves to fight, has always been a fan [Nigel Collins]
Crawford-Khan predictions: Who will win? [Andres Ferrari]
Hunter hopes Khan has moved past Canelo KO [Ollie Salt]
Video: Crawford talks haters, Khan, future [Radio Rahim]
Video: Roach breaks down Crawford-Khan, Stevenson-Diaz [Radio Rahim]
Ellerbe: Spence-Crawford isn't happening soon [Allan Fox]
Crawford: I can't force Errol Spence to fight [Keith Idec]
Kovalev-Yarde terms are settled [Mark Eisner]
Shields: I can beat up Thurman, give Golovkin a run [Boxing Clever]
Braekhus prepares for next defense in U.S. [MaxBoxing]
Gassiev signs with Hearn, heading to heavyweight [Random Hits]
Bivol looking to return in late summer [Scott Christ]
New York amateur scene returns to The Garden [Ryan Songalia]
Danny Garcia: Plan is to knock out Granados [Boxing Clever]
Porter: Granados was tougher than Danny Garcia [Gilbert Manzano]
Roach: Prepping Diaz for Shakur was easy; expect an upset [Victor Salazar]
Warren targets Saunders-Isufi for WBO belt [Boxing Clever]
Allen's plan is to 'Homer Simpson' Lucas Browne [Scott Christ]
Lucas Brown: Fight with Allen has potential to be great [Scott Christ]
Josh Kelly: Every fight is make or break [Scott Christ]
Video: Doug Fischer, Coach Schwartz talk boxing [Periscope]
TV boxing schedule: April 18-20 [Scott Christ]
Complete boxing schedule [Dan Rafael]
April 19, 2019
'Big Baby' tests positive for a third time [Tom Gray]
Big Baby, big faux pas [Robert Ecksel]
Disgusted Hearn: I gave Miller the benefit of the doubt [Boxing Clever]
Who will replace 'Big Baby' vs. Joshua? [Michael Woods]
Roach: Luis Ortiz has no shot to beat Joshua [Ollie Salt]


Byrd-brained judgment in Nevada

[Robert Ecksel]
Crawford-Khan fight preview [Ronan McIlhennon]
Crawford-Khan: A fight both need to win [Dan Rafael]
Amir Khan's last five fights [The Ring]
Crawford: Khan was pampered; I did it from ground up [Boxing Clever]
Khan comes first, but Spence looms for Crawford [RingTV]
Warren: Khan ballsy to fight Crawford [Boxing Scene]
Tim Bradley wants Khan or Spence for comeback [Dan Ambrose]
Munguia-Hogan: No postfight PED tests; scoring review set [Patrick Stumberg]
Granados out to win big one against Danny Garcia [Francisco Salazar]
Gary Russell Jr. vs. Kiko Martinez on Wilder-Breazeale card [Tom Gray]
Teofimo won't tone down post-KO celebrations [Francisco Salazar]
Teofimo: People more excited to see me than Loma [Victor Salazar]
Shakur: Beating Diaz comes first, but I want all champs [Francisco Salazar]
Court case looms, but Shakur confident of victory [Keith Idec]
Quigg injured, out of Jayson Velez clash [Boxing Clever]
Tim Tszyu wants all-Aussie showdown with Jeff Horn [Anthony Cocks]
Jeff Horn would fight Brook, confident he'd win [Boxing Clever]
Filip Hrgovic makes U.S. debut on Usyk-Takam card [Scott Christ]
Boxing's inconsequential Rickard [Pete Ehrmann]
Video: Doug Fischer, Coach Schwartz talk boxing [Periscope]
TV boxing schedule: April 18-20 [Scott Christ]
Complete boxing schedule [Dan Rafael]
Ellerbe: Pacquiao not waiting on Floyd, has his own plans [Gilbert Manzano]

Results
Ituarte outpoints Estrella at Locked N' Loaded main event
[RingTV]
Cordina stops Townend, claims Brit title; Kelly, Benn win [Tom Gray]
Jazza Dickens stops Ramadhan [Elliot Foster]
April 20, 2019
Crawford stops Khan after low blow in sixth [Scott Christ]
Danny Garcia drops Granados 3 times in TKO [Gilbert Manzano]
Khan-Crawford by the numbers [Robert Ecksel]
Crawford and Khan: There's a fork in the road, so take it [Marc Livitz]
Roach: Crawford a more complete fighter than Lomachenko [Boxing Clever]
June 23 on Fox: Tony Harrison-Jermell Charlo [Jake Donovan]
Pacquiao: I'm waiting for a challenger [Miguel Maravilla]
Jarrell Miller: I messed up [Scott Christ]
Charr's manager confirms possible Joshua fight [FightNews]
Charr: I can prove I'm clean; I want Joshua shot [Random Hits]
Sanchez explains why Golovkin is fighting Rolls [Aragon Garcia]
Wilder: Tyson Fury don't wanna feel my power no more [Boxing Clever]
Dillian Whyte-Oscar Rivas set July 20 in London [Tom Gray]
Verdejo wants Lomachenko after Vasquez [Ryan Burton]
Relikh: No doubt I'll beat Regis Prograis [Random Hits]
Dusty Harrison hopes to keep momentum going [Francisco Salazar]
Paulie: When Lobov is in coma, McGregor will want to fight [Boxing Clever]
Amir Imam sues Don King, seeks release from contract [Wil Esco]
Why Badou Jack is promoting in Dubai [Danny Flexen]
Berchelt ready for war against Francisco Vargas [FightNews]
Easter Parade [Robert Ecksel]
Video: Doug Fischer, Coach Schwartz talk boxing [Periscope]
TV boxing schedule: April 18-20 [Scott Christ]
Complete boxing schedule [Dan Rafael]

Results
Crawford stops Khan after low blow in sixth [Scott Christ]
Danny Garcia drops Granados 3 times in TKO [Gilbert Manzano]
Verdejo edges Bryan Vasquez in tough fight [Keith Idec]
Shakur Stevenson dominates Christopher Diaz [Boxing Clever]
Andy Ruiz breaks down, stops Dimitrenko [Gilbert Manzano]
Brandon Figueroa stops Parejo for interim belt [Gilbert Manzano]
Carlos Adames floors Frank Galarza in TKO-4 [Keith Idec]
Crawford-Khan undercard results from MSG [Keith Idec]
Dave Allen KOs Lucas Browne in 3; Chisora wins [Tom Gray]
Results from Carson, Calif. [Miguel Maravilla]
Alfredo Angulo takes out Evert Bravo in 2 [Jake Donovan]
Karlos Balderas TKOs Luis May in 4 [Jake Donovan]
Rolando Romero knocks out Andres Figueroa in 4 [Jake Donovan]
April 22, 2019
Arum: No BS -- we want Crawford vs. Spence
[Scott Christ]
Arum: Spence must fight Crawford now [Barry Holbrook]
Arum: Haymon will tell Spence, 'Don't listen to white guys' [Keith Idec]
Arum: Khan was looking for a place to fall [Boxing Clever]
Khan: I didn't quit against Crawford [Chris Williams]
Virgil Hunter discusses Khan's loss to Crawford [Sean Jones]
Crawford: I was breaking him down; KO was a matter of time [Boxing Clever]
Crawford-Khan punch stats [CompuBox]
Crawford to Khan: Admit you quit [Boxing Clever]
Crawford to Spence: Come and get it [Boxing Clever]
Kell Brook: Khan deal is dead; I want Crawford next [Boxing Clever]
Kell Brook: Amir Khan quit, looked for a way out [Boxing Clever]
Crawford, Lopez proved they deserve more [Steve Kim]
Teddy Atlas: Crawford-Khan wasn't good for boxing, ESPN [Scott Christ]
Crawford-Khan: What we really learned [Darren Paradise]
Danny Garcia calls out Pacquiao, Spence, Thurman, Porter [Scott Christ]
Danny Garcia: No one can beat me when I'm at my best [Random Hits]
Teofimo feels ready: I want a title shot next [Random Hits]
Lopez: People are ready for me vs. Lomachenko [Scott Christ]
Jarrell Miller swore on his kids lives [Boxing Clever]
Photos: Crawford-Khan strange TKO finish [Boxing Scene]
Photos: Danny Garcia wipes out Adrian Granados [Boxing Scene]
Photos: Teofimo Lopez cracks Edis Tatli with body shot [Boxing Scene]
Photos: Shakur Stevenson dominates Christopher Diaz [Boxing Scene]
Photos: Dave Allen blasts out Browne with big body shot [Boxing Scene]
Photos: Chisora beats Gashi, fails to impress [Boxing Scene]
Andy Ruiz: I'll fight Joshua or Wilder [Scott Christ]
Andy Ruiz to Adam Kownacki: Let's do this [Random Hits]
Dave Allen: Nice guys don't always finish last [Lewis Watson]
Everybody loves Dave Allen [Ben Thomsett]
Archie Sharp feels ready for Lee Selby [Random Hits]
Video: Doug Fischer, Coach Schwartz talk boxing [Periscope]
TV boxing schedule: April 25-27 [Scott Christ]
Complete boxing schedule [Dan Rafael]
April 23, 2019
Bob Arum's desperate war on Al Haymon
[Paul Magno]
Ellerbe: Arum has lost his mind; talks sh*t, then wants deal [Boxing Clever]
Daniel Jacobs poised to take down Canelo [Marc Livitz]
Joshua: Jarrell Miller doesn't deserve to be in the ring [Boxing Clever]
Hearn: U.S. fans are getting raw deal with PPV [Scott Christ]
Hearn: Canelo-Jacobs winner gets P4P best tag [Michael Woods]
14-day weights: Canelo 165.4, Jacobs 166.8 [Jake Donovan]
GGG disagrees with Canelo's stance on 'title' for trilogy [Boxing Clever]
Crawford-Khan afterthoughts [Cliff Rold]
What next for Terence Crawford? [Scott Christ]
Crawford-Khan: Takeaways from Madison Square Garden [Michael Woods]
Terence Crawford: Khan took the easy way out [Boxing Clever]
Barry McGuigan defends Khan against quitter claims [Boxing Clever]
Khan: People still want to see me fight Thurman, Pacquiao [Boxing Clever]
Khan: The fight was 100% turning; Crawford was slowing [Boxing Clever]
Khan: I have a lot left; I'll fight again [Boxing Clever]
Video: Crawford-Khan postfight press conference [MaxBoxing]
Danny Garcia: I hope I didn't scare Pacquiao away [Gilbert Manzano]
Granados: I think referee was a little overprotective [Random Hits]
Julian Jackson's son facing 15 years on sex-offense charges [Boxing Clever]
The Bite: Kash Ali suspended 6 months, fined $10,000 [Boxing Clever]
Commey eyes June return, unifications -- on his terms [Jake Donovan]
Rolls: This isn't a tune-up for Golovkin; I'll come to fight [Keith Idec]
Estrada: I feel strong, fast; I'll take Sor Rungvisai's belt [Rafael Soto]
Doheny gets unification bout against Roman [Corey Erdman]
Regis Prograis helping youth as WBSS fight nears [Random Hits]
Guillaume Frenois: Tevin Farmer is a fake champ [Anson Wainwright]
Henry Armstrong Foundation: Supporting young people [Caryn A. Tate]
Falcao-Pearson lands on Facebook Watch [Random Hits]
Hatton: Kid Galahad will test Josh Warrington [Random Hits]
Zolani Tete confident of victory against Donaire [MaxBoxing]
Tete to Donaire: I'll take out whoever is in my way [Random Hits]
Gervonta may get Baltimore homecoming in summer [Scott Christ]
Gervonta, Shakur trade words [Chris Williams]
BoxingScene championship stats, records: 2019 update [Cliff Rold]
Video: Doug Fischer, Coach Schwartz talk boxing [Periscope]
TV boxing schedule: April 25-27 [Scott Christ]
Complete boxing schedule [Dan Rafael]
April 24, 2019
Jarrell Miller, PEDs, and boxing [Thomas Hauser]
Ellerbe: Arum has lost his mind; talks sh*t, then wants deal [Boxing Clever]
Joshua: Jarrell Miller doesn't deserve to be in the ring [Boxing Clever]
Hearn: U.S. fans are getting raw deal with PPV [Scott Christ]
Hearn: Canelo-Jacobs winner gets P4P best tag [Michael Woods]
14-day weights: Canelo 165.4, Jacobs 166.8 [Jake Donovan]
GGG disagrees with Canelo's stance on 'title' for trilogy [Boxing Clever]
Crawford-Khan afterthoughts [Cliff Rold]
What next for Terence Crawford? [Scott Christ]
Crawford-Khan: Takeaways from Madison Square Garden [Michael Woods]
Terence Crawford: Khan took the easy way out [Boxing Clever]
Barry McGuigan defends Khan against quitter claims [Boxing Clever]Khan: People still want to see me fight Thurman, Pacquiao [Boxing Clever]
Khan: The fight was 100% turning; Crawford was slowing [Boxing Clever]
Khan: I have a lot left; I'll fight again [Boxing Clever]
Video: Crawford-Khan postfight press conference [MaxBoxing]
Danny Garcia: I hope I didn't scare Pacquiao away [Gilbert Manzano]
Regis Prograis helping youth as WBSS fight nears [Random Hits]
Granados: I think referee was a little overprotective [Random Hits]
Julian Jackson's son facing 15 years on sex-offense charges [Boxing Clever]
The Bite: Kash Ali suspended 6 months, fined $10,000 [Boxing Clever]
Commey eyes June return, unifications -- on his terms [Jake Donovan]
Rolls: This isn't a tune-up for Golovkin; I'll come to fight [Keith Idec]
Estrada: I feel strong, fast; I'll take Sor Rungvisai's belt [Rafael Soto]
Doheny gets unification bout against Roman [Corey Erdman]
Guillaume Frenois: Tevin Farmer is a fake champ [Anson Wainwright]
Henry Armstrong Foundation: Supporting young people [Caryn A. Tate]
Falcao-Pearson lands on Facebook Watch [Random Hits]
Hatton: Kid Galahad will test Josh Warrington [Random Hits]
Zolani Tete confident of victory against Donaire [MaxBoxing]
Tete to Donaire: I'll take out whoever is in my way [Random Hits]
Gervonta may get Baltimore homecoming in summer [Scott Christ]
Gervonta, Shakur trade words [Chris Williams]
BoxingScene championship stats, records: 2019 update [Cliff Rold]
Video: Doug Fischer, Coach Schwartz talk boxing [Periscope]
TV boxing schedule: April 25-27 [Scott Christ]
Complete boxing schedule [Dan Rafael]
April 25, 2019
Boxing's baddest man [Jeffrey Sussman]
Golovkin splits with trainer Abel Sanchez [Ryan Songalia]
Abel Sanchez slams 'greedy, ungrateful' GGG [Scott Christ]
Report: Pacquiao-Thurman close for July 20 on PPV [Scott Christ]
Shawn Porter motivated to face Errol Spence [Ryan Burton]
Danny Garcia wants rematches with Thurman, Porter [Miguel Rivera]
Video: Canelo-Jacobs: '40 Days' by LeBron James [Scott Christ]
Will Canelo-Jacobs will bring back middleweight glory days? [Michael Woods]
Hearn: Jacobs will be No. 1 P4P when he beats Canelo [Boxing Clever]
Judges, ref named for Canelo-Jacobs fight [Keith Idec]
Joshua jabs Big Baby: I still pay your mother's rent [Boxing Clever]
Luis Ortiz rejected $5M, wanted $10M to fight Joshua [Keith Idec]
Nelson: Ortiz too dangerous for Joshua on short notice [Boxing Clever]
Hunter to Joshua: I'll be a tougher foe than Miller [Chris McKenna]
Zolani Tete injured, out of Donaire bout and WBSS [Tom Gray]
Donaire to face Stephon Young in WBSS [Random Hits]
Regis Prograis: Relikh definitely my biggest fight yet [Peter Lim]
Brook: Khan deserves a smack for questioning my sexuality [Boxing Clever]
Fielding's trainer laughs of Claressa Shields' claims [MaxBoxing]
John Scully discusses passion to help fellow fighters [Thomas Gerbasi]
Loeffler: DAZN wants Canelo-GGG III in the fall [Wil Esco]
Loeffler: GGG beat Canelo; to me he's undefeated [Boxing Clever]
Golovkin: Third fight with Canelo will be 'honest' [Barry Holbrook]
Joe Joyce, Daniel Dubois have agreed to terms [Trevor McIntyre]
Jessie Vargas: Humberto Soto fights to the end, like me [Tom Gray]
Andrew Cancio-Alberto Machado II set June 21 [Francisco Salazar]
Vergil Ortiz-Mauricio Herrera is co-main for Canelo-Jacobs [The Ring]
Sor Runvisai hopes Estrada comes looking for KO [Miguel Rivera]
Fight picks: Sor Runvisai vs. Estrada II [Anson Wainwright]
Austin 'Ammo' Williams locked and loaded for debut [Michael Baca II]
Daniel Roman: I'll break Doheny, steal the show [Random Hits]
Barthelemy: It's war if Robert Easter wants one [Random Hits]
Video: Doug Fischer, Coach Schwartz talk boxing [Periscope]
TV boxing schedule: April 25-27 [Scott Christ]
Complete boxing schedule [Dan Rafael]
April 26, 2019
Richard Pryor on boxing [Jonathan Lee Iverson]
The party's over for Abel Sanchez [Jonathan Lee Iverson]
Robert Garcia says he's ready to train Golovkin [Dan Ambrose]
Sanchez: Heartbreaking to be blindsided like this [Wil Esco]
Golovkin can't hide vitriol for Canelo [The Sporting News]
Roach shocked by GGG-Sanchez split [Jake Donovan]
Hearn: I thought GGG, Abel were tight [Radio Rahim]
DAZN delivers 9 days of awesomeness [Paul Magno]
Maidana ends comeback bid, returns home [Aragon Garcia]
Hearn: NYSAC can't suspend Miller; he has no license [Scott Christ]
Wilder calls for lifetime ban on 'drug cheat' Miller [Jake Donovan]
Showtime to stream Wilder-Breazeale undercard [Random Hits]
Hearn: Joshua's opponent will be announced this weekend [Scott Christ]
Stephen Espinoza: How much boxing is too much? [Michael Woods]
Hearn: PEDs a lot worse in U.S. boxing market [Radio Rahim]
Road to Spence-Crawford goes this way [Joseph Santoliquito]
Porter continues Spence talks, wants Pacquiao [Jake Donovan]
Crawford vs. Brook is the best we can get [Max Warren]
Mikey vacating WBC 135 title, still has welterweight plans [Scott Christ]
Mikey Garcia still aims to be 5-division world champion [Jake Donovan]
Sor Rungvisai-Estrada II: Stats and stakes [Cliff Rold]
Regis Prograis: Whatever Relikh tries, I'll beat him [Random Hits]
Cano injures hand, off Canelo-Jacobs card [Miguel Rivera]
Danny Garcia credits abstinence for strength [Jake Donovan]


Devin Haney signs with Matchroom, returns May 25 [Tom Gray]
Joe Joyce joins Queensberry Promotions, Ringstar Sports [Tom Gray]
Casamayor predicts surprise: Barthelemy KOs Easter [Keith Idec]
New Faces: Shakhram Giyasov [Anson Wainwright]
Video: Doug Fischer, Coach Schwartz talk boxing [Periscope]
TV boxing schedule: April 25-27 [Scott Christ]
Complete boxing schedule [Dan Rafael]

Results
Coyle drops Burwell, wins decision [Doug Fischer]
Yves Ulysse avenges loss to Claggett [Francisco Salazar]
April 27, 2019
Juan Francisco Estrada avenges loss to Sor Rungisai [Boxing Clever]
Roman fights through fire, breaks down Doheny [Francisco Salazar]
Jessie Vargas drops, stops Humberto Soto [Francisco Salazar]
Sor Rungvisai-Estrada results from Inglewood [Francisco Salazar]
WBO rules for Munguia, no rematch for Hogan [Jake Donovan]
Report: Ruiz Jr. or Bryan will face Joshua [Charles Brun]
Andy Ruiz expects to get Joshua fight [Trevor McIntyre]
Team Ortiz angry with promoter for Joshua talks [Jake Donovan]
Joyce insulted he's not a Joshua option [Boxing Clever]
Joyce: I'm favorite over Joshua with ample notice [MaxBoxing]
Canelo-Jacobs doc series debuts April 23 [The Sporting News]
Oscar on GGG-Sanchez: Excuse for Canelo loss [Gilbert Manzano]
Robert Garcia: Sanchez took GGG when he was nothing [Wil Esco]
Prograis believes WBSS will seal his legacy [Wil Esco]
Prograis: Biggest, toughest fight of my life [John J. Raspanti]
Prograis: Gonna knock Relikh's ass out! [Random Hits]
Prograis not worried about WBSS paycheck [Keith Idec]
Prograis: Relikh is world champ for a reason [Francisco Salazar]
Prograis: Can't duck people; you have to fight [Random Hits]
National Hall inductees to be honored Sunday [John J. Raspanti]


Robert Garcia: Maidana was pushed too hard

[Wil Esco]
Video: Doug Fischer, Coach Schwartz talk boxing [Periscope]
TV boxing schedule: April 25-27 [Scott Christ]
Complete boxing schedule [Dan Rafael]

Results
Regis Prograis drops, beats down Kiryl Relikh in 6 [Jake Donovan]
Easter-Barthelemy chess match ends in draw [Boxing Clever]
Nonito blasts out Stephon Young with one huge left [Jake Donovan]
Viktor Postol dominates Mohamed Mimoune in eleminator [Keith Idec]
Easter-Barthelemy results from Las Vegas [Keith Idec]
Efe Ajagba drops, stops Wallisch in 2 [Keith Idec]
Jeremy Hill gets knockout victory [Jake Donovan]
Catterall gets Wembly win, targets Hooker [Elliot Foster]
Daniel Dubois drills Richard Larty in 4 rounds [Eliot Foster]
Melissa Hernandez stuns Selina Barrios [Jake Donovan]
Sunny Edwards stops Petro Matos [Elliot Foster]

April 28, 2019
Regis Prograis drops, beats down Kiryl Relikh in 6 [Jake Donovan]
Easter-Barthelemy chess match ends in draw [Boxing Clever]
Nonito blasts out Stephon Young with one huge left [Jake Donovan]
Viktor Postol dominates Mohamed Mimoune in eleminator [Keith Idec]
Hearn wonders how fans will preceive Joshua-Ruiz [Kenneth Friedman]
Hearn: Joshua would destroy Luis Ortiz in 3 [Radio Rahim]
Hearn: Luis Ortiz can fight Joshua after June 1 [Scott Gilfoid]
Hearn claims Ortiz, Kownacki are next for Wilder [Scott Gilfoid]
Wilder to spar with Helenius to prep for Breazeale [Per Ake Persson]
Report: Crawford-Khan did 150K PPV buys [Kenneth Friedman]
Spence vs. Porter close to being finalized [Kenneth Friedman]
Spence: Arum does Crawford dirty, favors Loma [Keith Idec]
Roman, Doheny show respect after brutal fight [Scott Christ]
Daniel Roman: I want Rey Vargas next [Boxing Clever]
Jeff Horn: Give me Canelo [Jake Michaels]
WBO rejects Hogan's complaint over scoring of Munguia fight [Chris Williams]
Devin Haney joins Matchroom, opponent revealed [Max Boxing]
Barthelemy wants Loma, Mikey after Easter [Ryan Burton]
Easter: Loma won't fight me; I'm taller, faster, stronger [Keith Idec]
Joe Joyce not sold on Dubois showdown [Boxing Clever]
Estrada OK with trilogy with Sor Rungvisai, prefers unification [Boxing Clever]
Sor Rungvisai wants third fight with Estrada [Scott Christ]
Video: Sor Runvisai on losing Estrada rematch [Cynthia Conte]
Video: Hearn talks Sor Rungvisai-Estrada, Joshua's foe [Cynthia Conte]
Video: Ellerbe on Gervonta, Tabiti's return [Ryan Burton]
Jessie Vargas wants Munguia or Hurd [Barry Holbrook]
Warren: Joe Joyce isn't far from title shot [Boxing Scene]
Ajagba: I'm 1-2 years from fighting top heavyweights [Keith Idec]
Video: Doug Fischer, Coach Schwartz talk boxing [Periscope]
TV boxing schedule: April 25-27 [Scott Christ]
Complete boxing schedule [Dan Rafael]

Results
Regis Prograis drops, beats down Kiryl Relikh in 6 [Jake Donovan]
Easter-Barthelemy chess match ends in draw [Boxing Clever]
Nonito blasts out Stephon Young with one huge left [Jake Donovan]
Viktor Postol dominates Mohamed Mimoune in eleminator [Keith Idec]
Easter-Barthelemy results from Las Vegas [Keith Idec]
Efe Ajagba drops, stops Wallisch in 2 [Keith Idec]
Jeremy Hill gets knockout victory [Jake Donovan]
Catterall gets Wembly win, targets Hooker [Elliot Foster]
Daniel Dubois drills Richard Larty in 4 rounds [Eliot Foster]
Melissa Hernandez stuns Selina Barrios [Jake Donovan]
Sunny Edwards stops Petro Matos [Elliot Foster]


April 29, 2019
Oscar: Canelo's on mission to make history [Vladimir Lik]
DLH: Jacobs thinks he can KO Canelo? Let him try [Miguel Rivera]
De La Hoya: Canelo must pressure Jacobs [Sean Jones]
Roy Jones breaks down Canelo-Jacobs [Boxing Scene]
Hearn: Jacobs will outpoint Canelo [Dan Ambrose]
DLH: GGG needs title for third Canelo fight [Aragon Garcia]
Crawford's trainer: We want Spence; nobody else [Victor Salazar]
Video: Spence's trainer discusses Crawford [Ryan Burton]
Spence: Crawford won't get 50-50 split [Mike Smith]
Errol Spence doubles down on Crawford, Arum [Ryan Burton]
Weekend Takeaways: Estrada makes P4P case? FOTY? KO of Year? [Lewis Watson]
Dubois returns July 13; is Joe Joyce next? [Elliot Foster]
Amir Khan should retire; continuing is dangerous [Frank Warren]
Chavez Jr. to face Sergio Martinez in Sept. or Oct. [Dan Ambrose]
Barthelemy: Easter didn't show up [Random Hits]
Ronnie Shields on Charlo-Adams, Canelo-Jacobs [Ryan Burton]
Hearn: Andy Ruiz will try to beat Joshua [Radio Rahim]
Efe Ajagba discusses Showtime win, future [Ryan Burton]
Ajagba likely for Charlo-Adams card [Ryan Burton]
Donaire wants Naoya Inoue in WBSS final [Scott Christ]
Donaire tabs Inoue to face him in WBSS finals [Jake Donovan]
De La Hoya: People will know Vergil Ortiz soon [Gilbert Manzano]
Video: Tom Loeffler talks with Doug Fischer, Dave Schwartz [Periscope]
TV boxing schedule: April 30-May 4 [BadLeftHook]
Complete boxing schedule [Dan Rafael]




April 30, 2019
Jacobs on Canelo: I have Plan A, B, C, and more [Miguel Rivera]
Hopkins: Jacobs tougher than GGG for Canelo [Boxing Clever]
Curtis Stevens discusses Canelo-Jacobs [Ryan Burton]
Sadam Ali weighs in on Canelo-Jacobs [Ryan Burton]
De La Hoya: Golovkin needs belt for Canelo trilogy [Miguel Rivera]
Hearn to Ellerbe: Don't be a hater [Radio Rahim]
WBA suspends 'Big Baby' for six months [Scott Christ]
Hearn: Joshua's foe to be named Tuesday [Boxing Clever]
Report: Joshua-Ruiz deal nearly finalized [Ryan Burton]
Whyte: I chose Rivas because I'm a warrior [Trevor McIntyre]
Whyte: Miller juiced because he was facing 'Juice Man' [Boxing Clever]
King throws Trevor Bryan into Joshua picture [Sporting News]
GGG, Loeffler explain choosing Steve Rolls [Keith Idec]
Klitschko hinting at comeback again [Kenneth Friedman]
Russell doubts Team Santa Cruz wants to fight him [Keith Idec]
Leo Santa Cruz discusses Gary Russell [Ryan Burton]
Lobov unworried about 'fat pudding' Malignaggi [Dan Ambrose]
Same story, new angles ... so what? [Paul Magno]
Nonito Donaire: I'm the one to watch [Tris Dixon]
Regis Prograis targeting immortality [Random Hits]
Evander Holyfield's son drafted by Panthers [Boxing Clever]
\Spence explains why Crawford isn't next [Wil Esco]
Spence: Arum's made that I hold the cards [Keith Idec]
Donaire crosses fingers that Inoue is next [Boxing Clever]
Saunders battles Shefat for interim WBO 168 title [Charles Brun]
Hearn: Devin Haney-Luke Campbell possible [Radio Rahim]
Luke Campbell targeted by Abdullaev for title fight [Jake Donovan]
Fans deserved more than Easter-Barthelemy dance [Derek Bonnett]
Robert Easter disputes draw with Barthelemy [Ryan Burton]
Viktor Postol hopes for Jose Ramirez title shot [Random Hits]
Murata more motivated than ever vs. Brant [Francisco Salazar]
Terri Harper to face Argentine challenger [Elliot Foster]
Jose Pedraza making adjustments for Lozada [Miguel Rivera]
Ryan Burnett to be promoted by Top Rank [Random Hits]
Championship weekend wrap [Bill Tibbs]
Video: Tom Loeffler talks with Doug Fischer, Dave Schwartz [Periscope]
TV boxing schedule: April 30-May 4 [BadLeftHook]
Complete boxing schedule [Dan Rafael]
Logo Design by
FlamingText.com